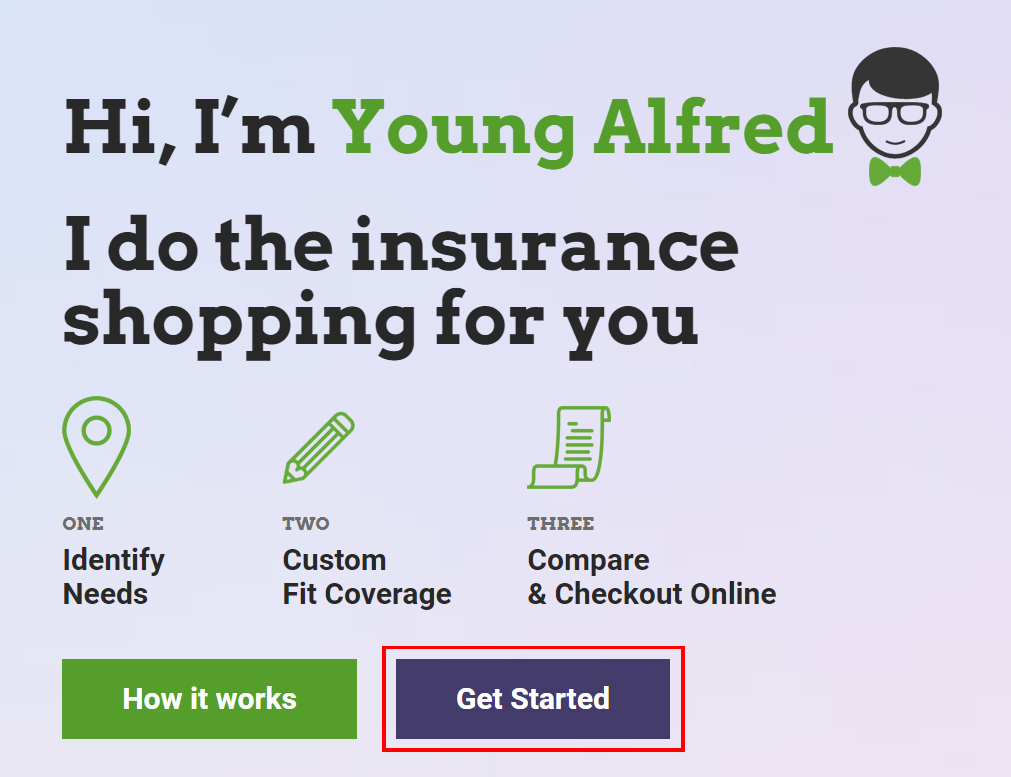 Step 1: Get Started

The first step to shopping for insurance is finding where to start. With Young Alfred, we make it as easy as going to youngalfred.com and clicking a button.
Step 2: Enter your address and the type of insurance you are shopping for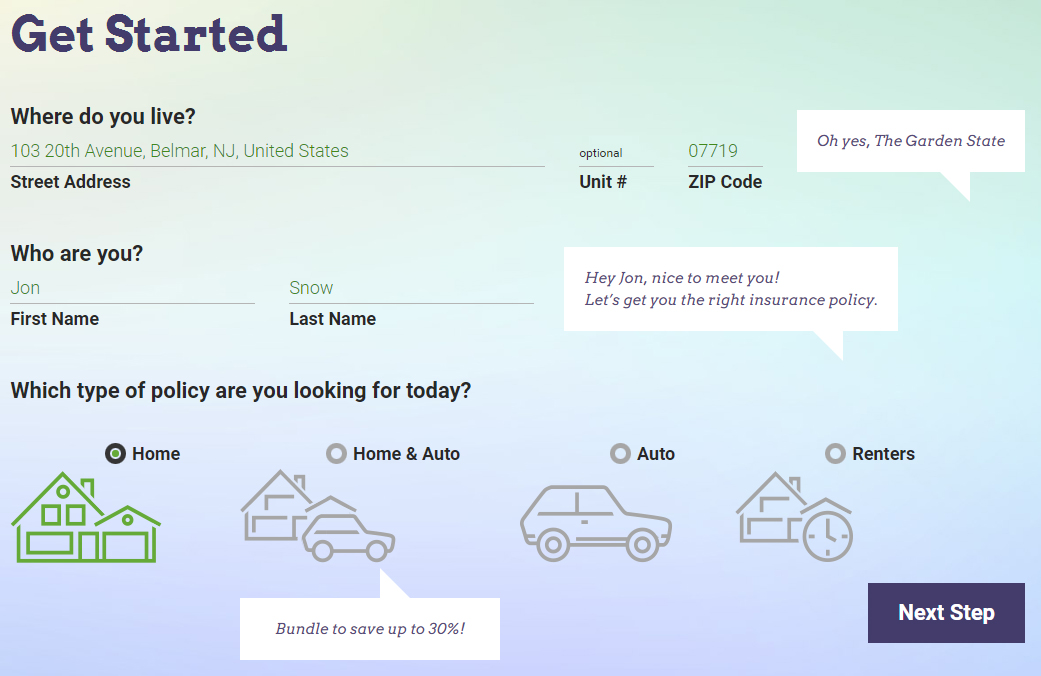 Step 3: Review potential risks at your address.
Did you know you were in a high risk flood zone? Crazy! This info is useful when I recommend add-ons in Step 7. As you can see below, it looks like Jon may need some flood insurance on his home.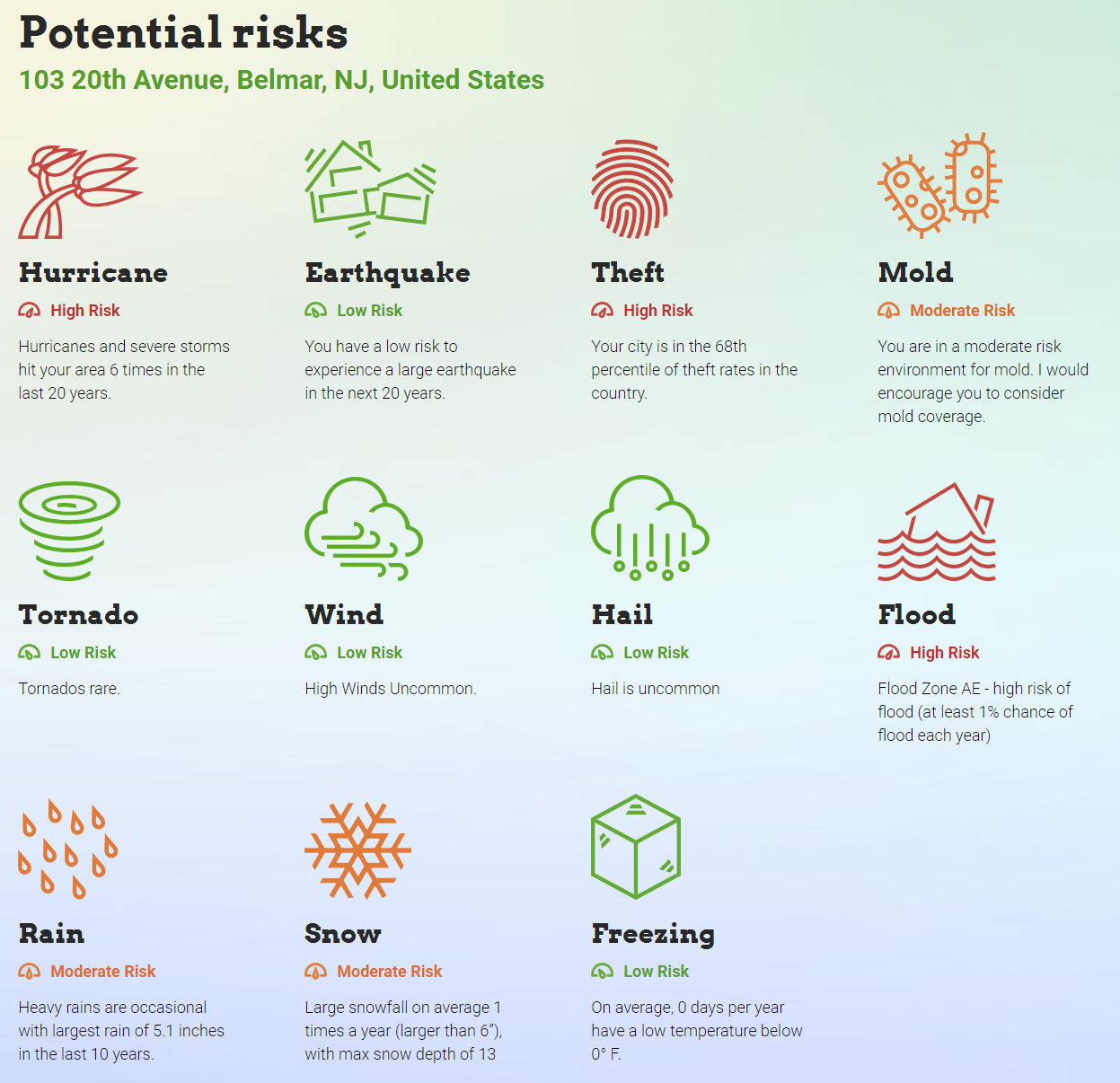 Step 4: Optional - Send a copy of that risk report to your email
It's my mission to make your shopping experience easy and informative. If the risk report is going to be helpful for you elsewhere, I want you to keep it!

Step 5: Time for the BORING part - filling out the application
The least favorite part of everyone's insurance shopping experience. Filling out an online form. I try to spice it up for you by providing pictures and giving hints that I find from around the web. Hopefully it makes the whole process seem like a breeze. If you get stuck don't be afraid to click the little chat button in the bottom right and ask me questions. Or call our direct line if you want to roll old school 215.586.5055.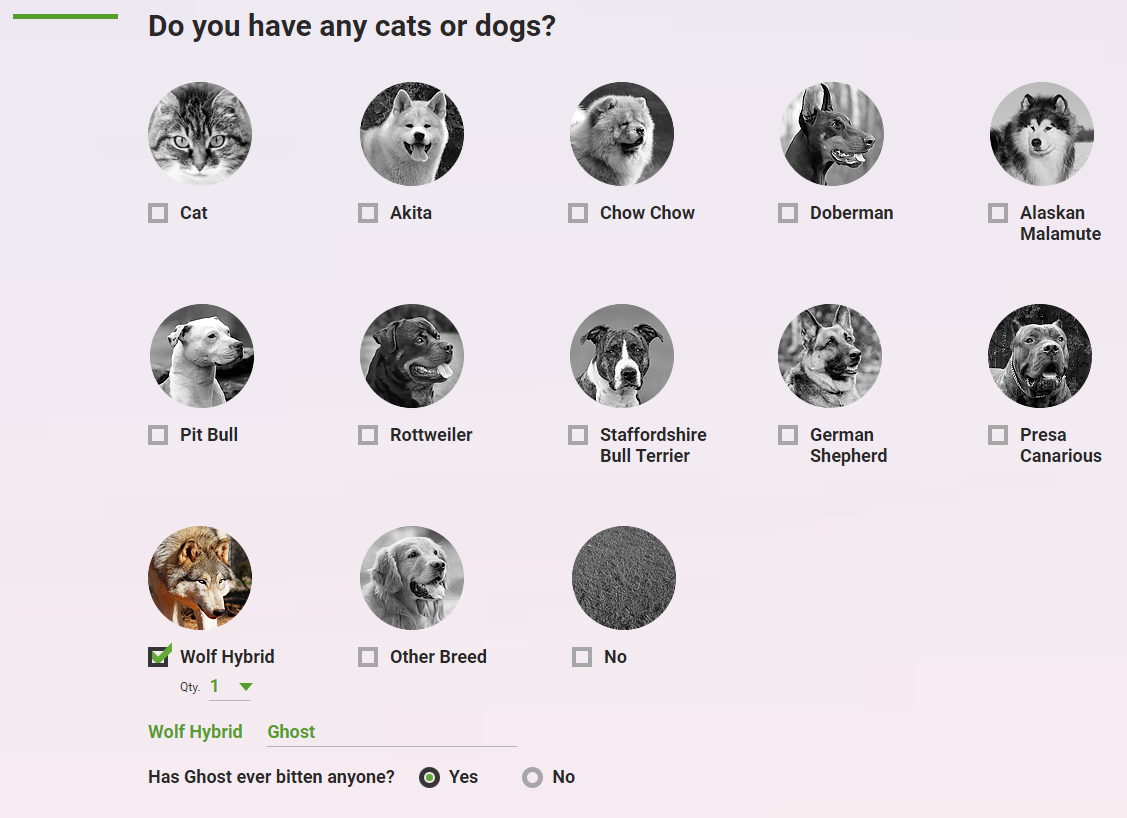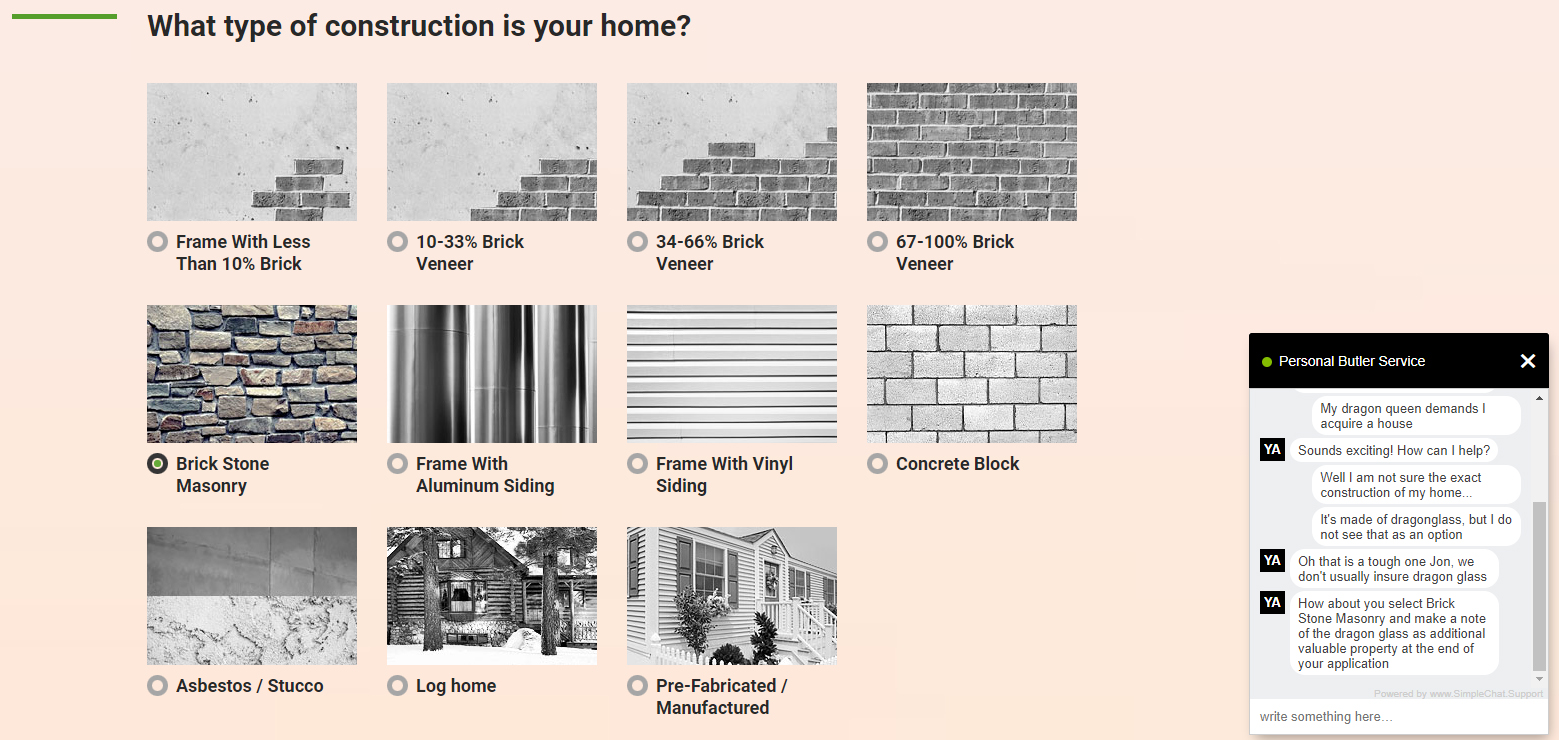 Step 6: Select policy type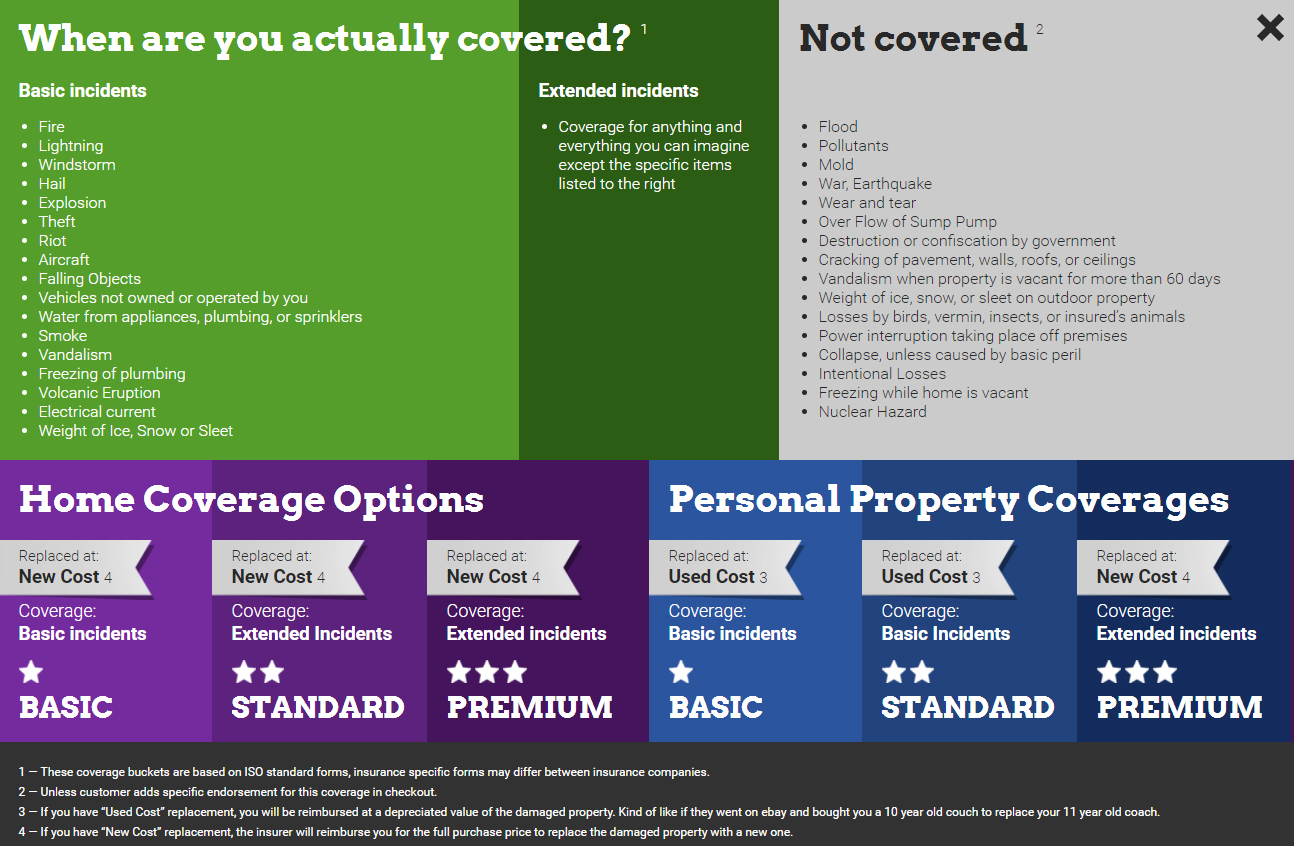 Step 7: Select key add-ons
I give you advice on key add-ons you should consider that are not included in many home insurance policies. I want to help you avoid "gotcha moments" down the road and show you the FINE PRINT upfront.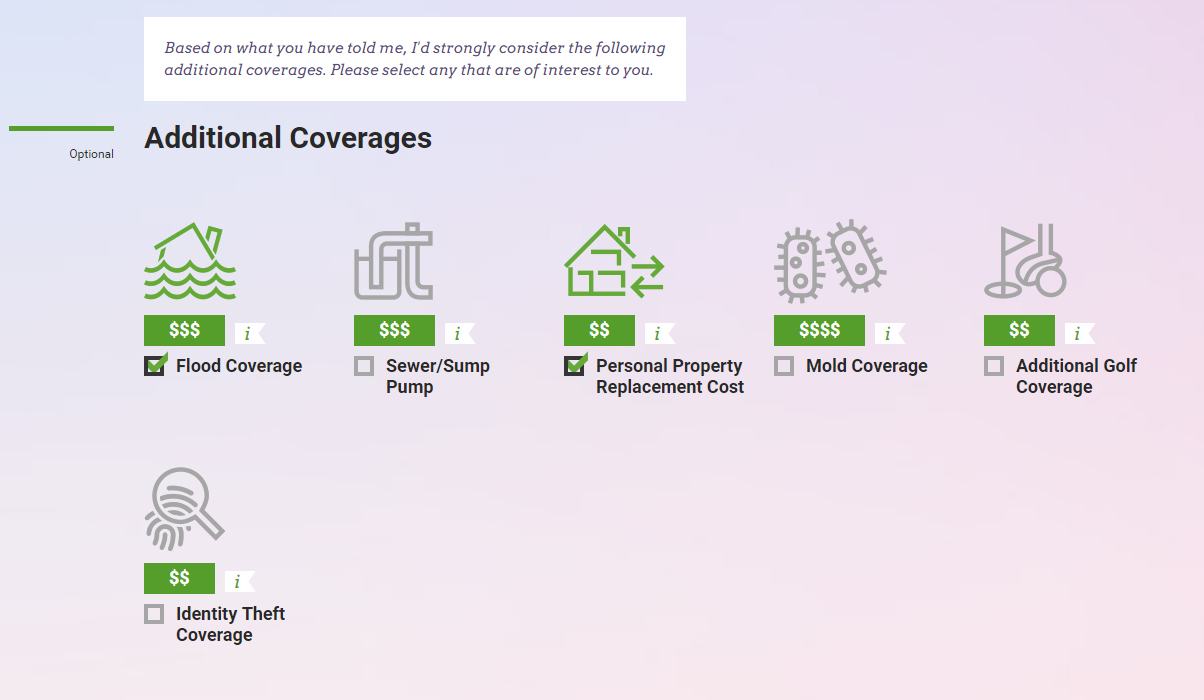 Step 8: Submit and I do the shopping for you.
You get the best rates for your address sent right to your inbox. An apples-to-apples comparison you can't find anywhere else online. No phone calls, no pushy sales tactics, no fake quotes. Click which package you want to buy and you are done. I send the declaration pages to you and paperwork to your loan officer/mortgage company. You get more savings, free time, and better service.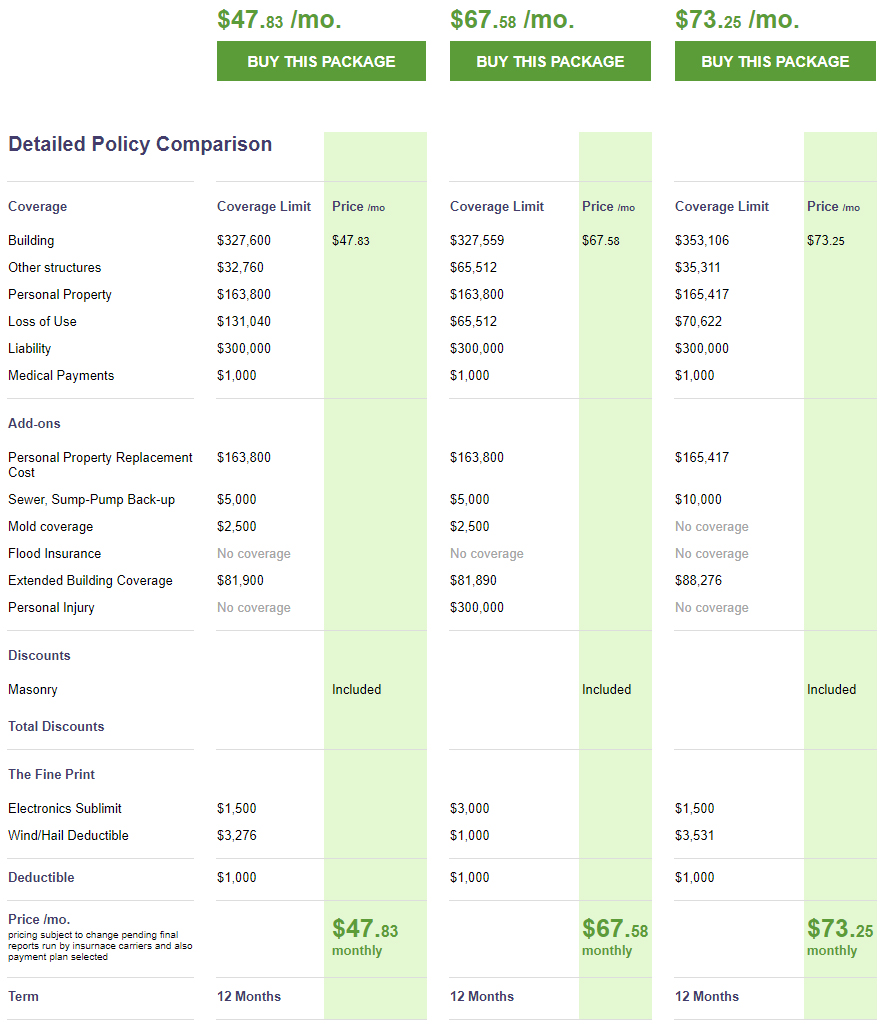 Step 9: Enjoy being a Young Alfred customer.
I'm not like the other insurance people because I'm a superhero that was built to serve. I'm going to help you out whenever you need some home advice and help you keep it healthy. Always nice to have a smart butler helping out around the house. Here's some jams for your next house cleaning.
At your service,
Young Alfred