9 Most Common Homeowners Insurance Claims: Cost and Frequency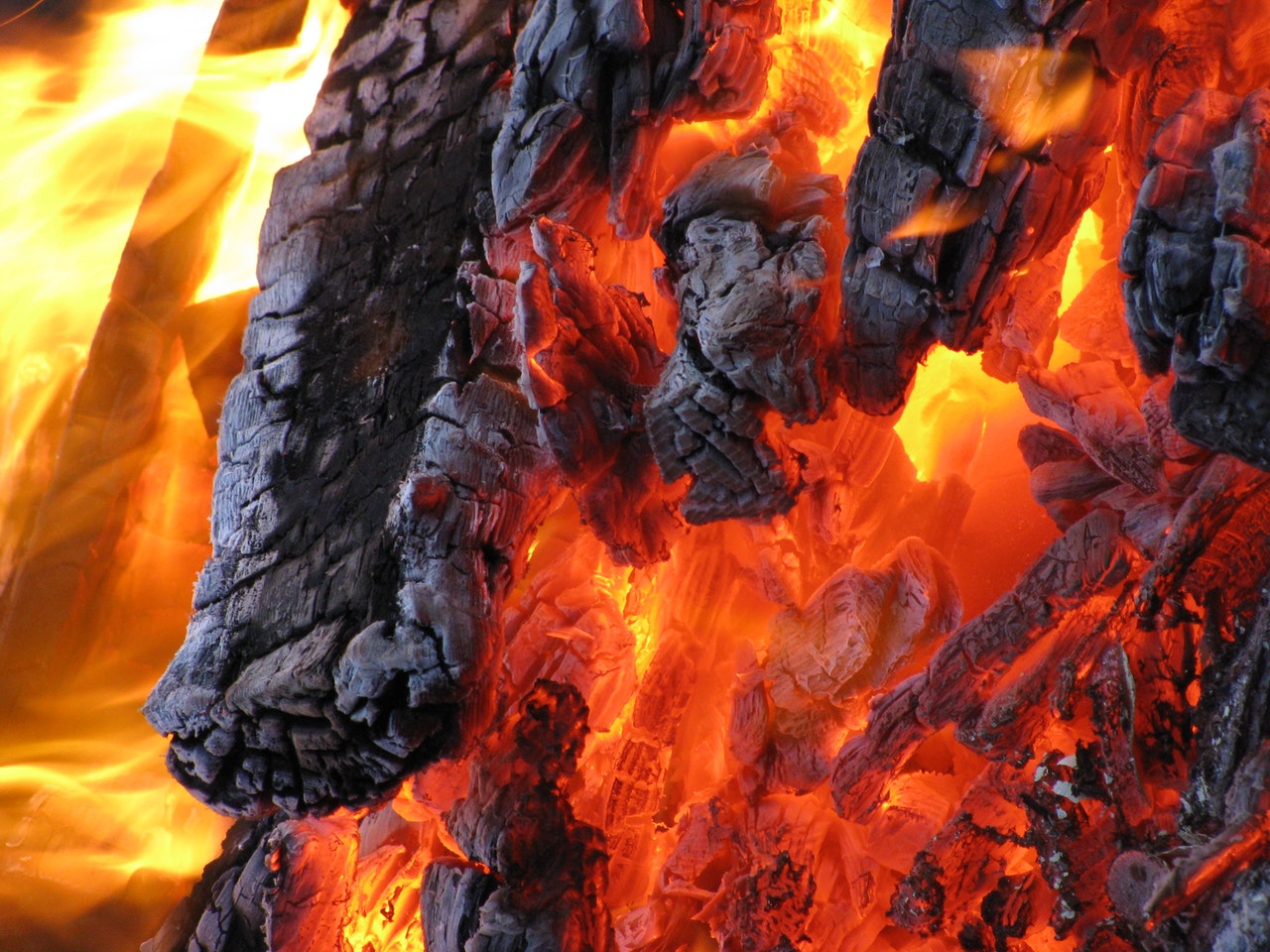 What Are the Most Common Home Insurance Claims?
| | | |
| --- | --- | --- |
| | Claims Each Year | Average Damage |
| Wind and Hail | 1 in 42 homes | $8,625 |
| Water Damage and Freezing | 1 in 50 homes | $9,633 |
| All Other Property Damage | 1 in 135 homes | $5,052 |
| Theft | 1 in 270 homes | $4,146 |
| Fire and Lightning | 1 in 323 homes | $50,315 |
| Bodily Injury/Property Damage | 1 in 1,111 homes | $23,010 |
| Medical Payments | 1 in 2,500 homes | $2,864 |
| Dog Bites | 1 in 3,250 homes | $37,051 |
| Credit Card Theft | 1 in 10,000 homes | $441 |
| All Homeowners Claims | 1 in 19 homes | $11,666 |

Which Perils Should You Make Sure Your Policy Covers?
The most common claims can vary sharply in a single year due to major disasters. In 2016, 5.3 percent of homeowners filed a claim with the average amount paid on those claims being $11,666. But a massive wildfire in California can increase fire claims one year, while a chain of hurricanes will increase wind damage claims in the next.
Knowing which claims are most frequent in your area can help you better choose the right homeowners insurance policy. If you would like a report on weather events most common at your address, you can get that here:

Wind and Hail

The most common home insurance claim is from wind and hail related damage. One out of every 42 insured homes had a claim for wind and hail damage according to the institute. Wind damage covers events from wind storms, tornadoes, hurricanes, and more.
It's important to keep in mind that wind insurance isn't always included in a homeowners policy or can be covered under a separate deductible, so always look over your policy to see if and how you are covered. If you are not covered, then you'll need to buy a separate policy to protect your home.

Water Damage and Freezing

Cold weather can freeze pipes and damage sump pumps, so it is no surprise that water damage is the next most frequent claim in homes. Sadly, this type of damage can usually be easily avoided. These costly accidents happen about once in every 50 insured homes.
There are plenty of measures to take to prevent water damage and freezing claims. By making sure that your pipes are properly insulated and performing regular sump pump maintenance, you can avoid the heartache and headache that comes with dealing with preventable water damage to your home.

Other Property Damage

People can be mischievous. Strange, unfortunate events happen. Deliberate acts of property damage occur. Whether someone vandalizes your home, a car plows into the side of it, or your personal property inside your home gets destroyed during an incident, your homeowners insurance should cover the below incidents: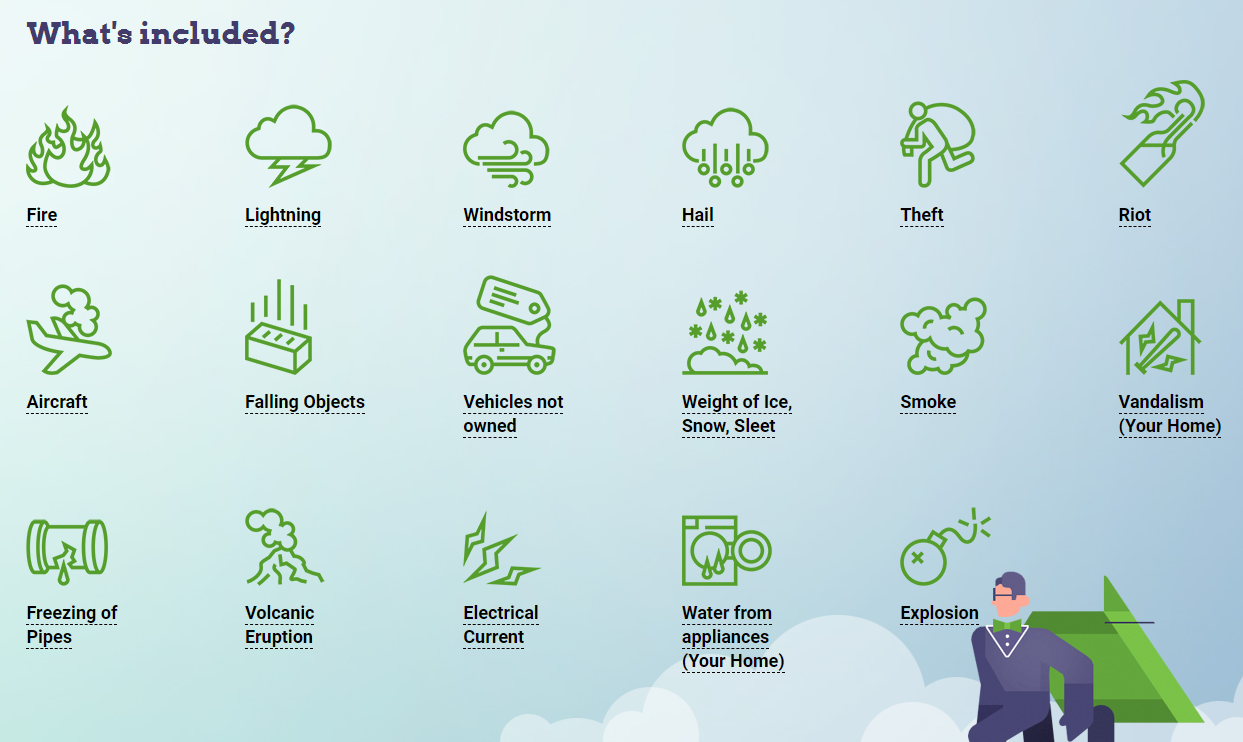 (Yes, even aircrafts falling out of the sky are covered)
Theft

Which states have the highest rates of burglary? The answer is New Mexico with 830 robberies per 100,000 homes during 2016. Arkansas and Mississippi were next on the list.
Robberies are frightening, unexpected events that can leave homeowners questioning their safety and whether or not they're covered. Luckily, homeowners insurance offers a variety of protections if you're ever unfortunate enough to find yourself victimized by theft.

Fire and Lightning

According to the insurance information institute, the average claim for fire and lightning was $50,315 between 2012 and 2016. This makes it the most expensive claim despite only 1 out of every 325 insured homes filing a claim. That means that fire and lightning damage is 6 times more expensive even though it's over 7 times less likely to happen.
There are several factors at play with fire damage that make the claims so high. Not only does fire damage the home, but smoke and water do a great deal of damage as well. Relocation costs during repairs and rebuilds are expensive as well. Luckily, HO3 policies typically cover this named peril.

Bodily Injury and Property Damage

No one wants to be sued, but we live in America. Sometimes people end up injured on your property. When that happens, you could be liable. The personal liability portion of your homeowners insurance policy should cover you as long as the damage was not intentional on your part. Dog bites are a special form of liability that insurers try to avoid as they cost an average of $37,051 a pop.

Why Do Insurance Claims Vary So Greatly?

Keep in mind, these #'s are all averages. The average number claims for any particular event can vary greatly from state to state depending on weather systems and risk. Houses in places like Colorado or California have a higher percentage of fire claims while Texas, Oklahoma, and Kansas have a greater percentage of wind and hail damage claims. And these quantities can rise and fall from year to year.
This is why it's so important to have the right homeowners policy that fits your home in the area you live. By taking the time to find the best coverage for your home, you will save trouble, money, and heartache should a disaster ever hit. Best of luck!
At your service,
Young Alfred