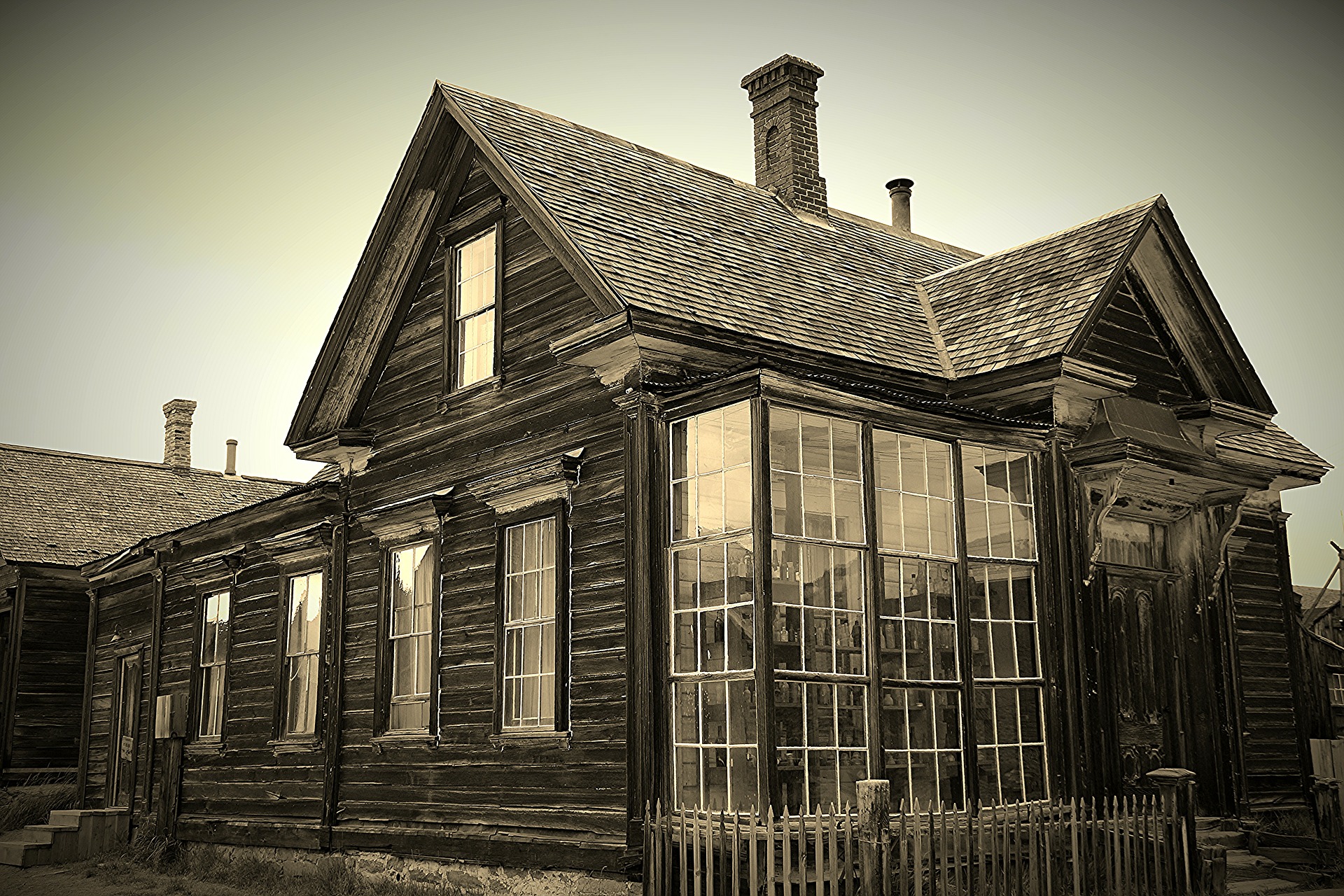 Be careful if you are offered a HO8 policy for your homeowners insurance. This is a non-standard, bare-bones product, and lacks a lot of coverage offered with the more common HO3 policy.
The HO8 has two major differences from its more mature brother, the HO3:
1. Replacement Cost (HO3) vs Common Construction (HO8)
If the worst happens to your home, you want to make sure you get a new home that is close to what you were living in before the disaster. Replacement cost is your best friend here, and is included on your building for all standard homeowners policies (HO2, HO3, HO5). Common construction in the HO8 says the insurance company can give you back anything they choose as long as it matches some basic features of the old home, like square footage and number of bathrooms. They can use cheap materials though, so often you see a downgrade in the building quality when the home is rebuilt/repaired. This can make sense on old homes (built before 1900), as it might not be realistic to find/import special materials that were used in the original homes construction 100 years ago - such as heavy stone from the Appalachians.
2. Open Peril (HO3) vs Named Peril (HO8)
Open peril means you are covered for everything except for the following: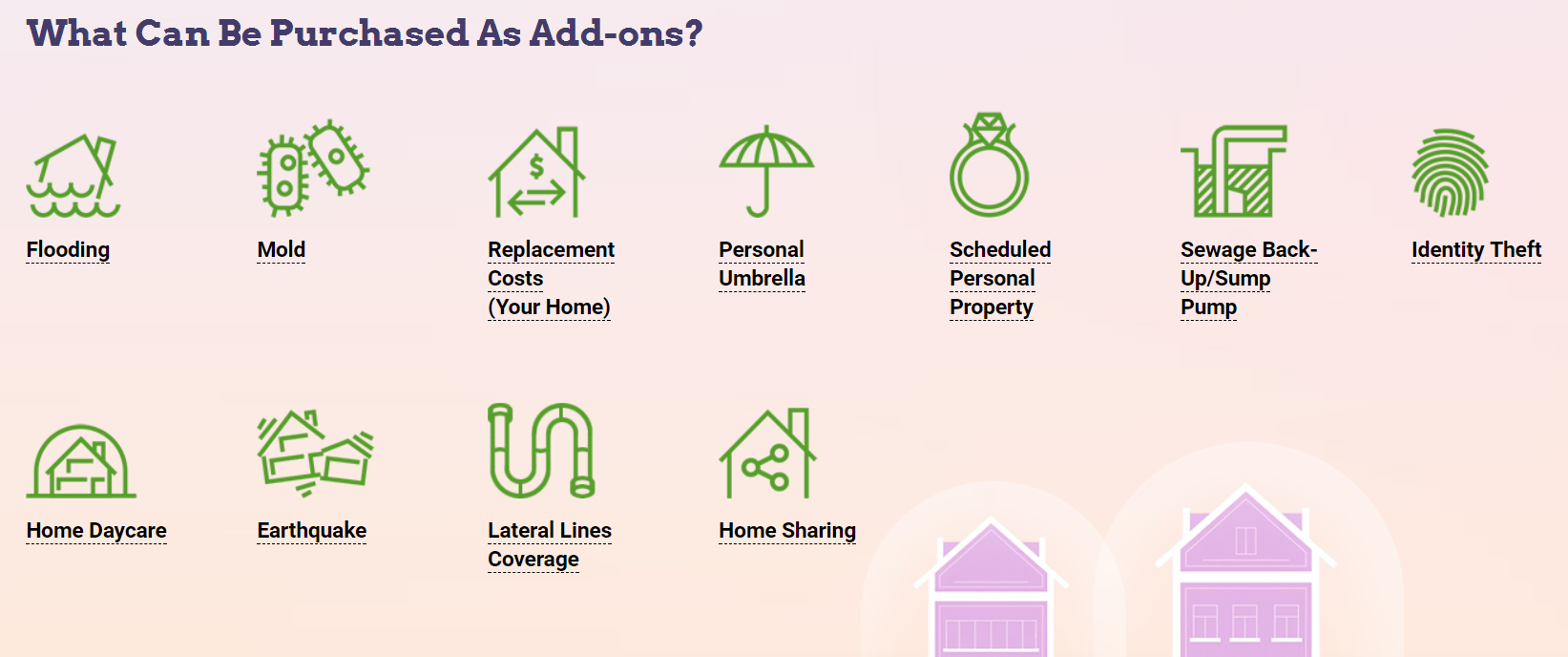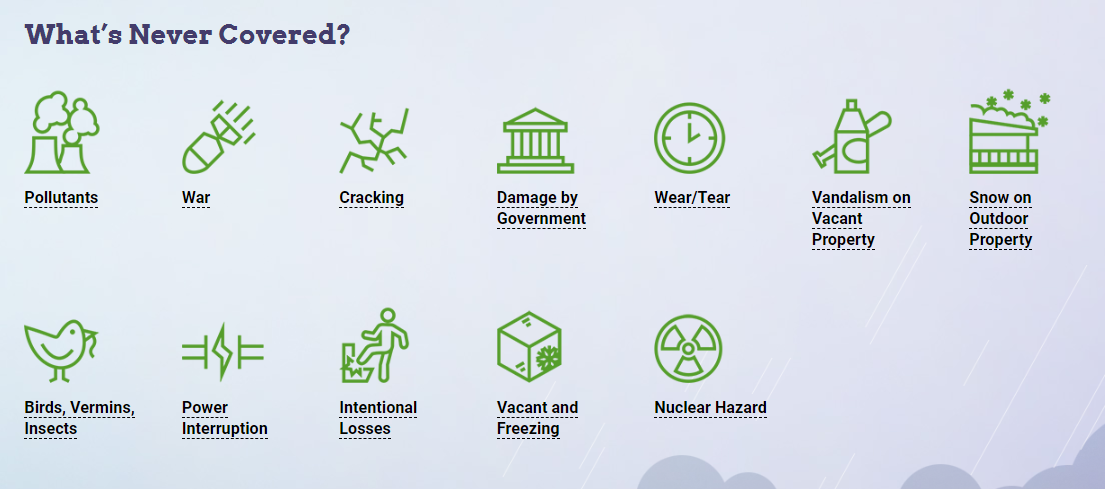 Named Peril only covers you for what is actually listed in the policy. With an HO8, the list is SHORT. The chart below shows what you are losing that is included with virtually all the other homeowners policy options.

Homeowners Policies - Is it Covered?
Cause of Damage
HO2: Basic
HO3: Standard Building
HO3: Personal Property
HO5: Premium
HO4/HO6: Renters/Condo

HO8:

Minimal

Fire
Yes
Yes
Yes
Yes
Yes
Yes
Lightning
Yes
Yes
Yes
Yes
Yes
Yes
Wind
Yes
Yes
Yes
Yes
Yes
Yes
Hail
Yes
Yes
Yes
Yes
Yes
Yes
Explosion
Yes
Yes
Yes
Yes
Yes
Yes
Riot
Yes
Yes
Yes
Yes
Yes
Yes
Aircraft/Vehicles
Yes
Yes
Yes
Yes
Yes
Yes
Vandalism
Yes
Yes
Yes
Yes
Yes
Yes
Volcano
Yes
Yes
Yes
Yes
Yes
Yes
Smoke
Yes
Yes
Yes
Yes
Yes
Yes
Theft
Yes
Yes
Yes
Yes
Yes
$1,000
Power Surge
Yes
Yes
Yes
Yes
Yes
No
Falling Objects
Yes
Yes
Yes
Yes
Yes
No
Weight of Ice, Snow, or Sleet
Yes
Yes
Yes
Yes
Yes
No
Water Damage
Yes
Yes
Yes
Yes
Yes
No
Appliances Damage
Yes
Yes
Yes
Yes
Yes
No
Freezing Pipes
Yes
Yes
Yes
Yes
Yes
No
Everything else, except the icons listed in the graphics above
No
Yes
No
Yes
No
No
As you can see, the HO3 policy and the HO8 policy share some common characteristics and carry some very specific differences. The named perils coverage will limit how often you can file a claim. Make sure to discuss each policy with a licensed agent and choose the one that works best to cover your home. If you can, avoid the HO8.
Hope that helps!
At your service,
Young Alfred