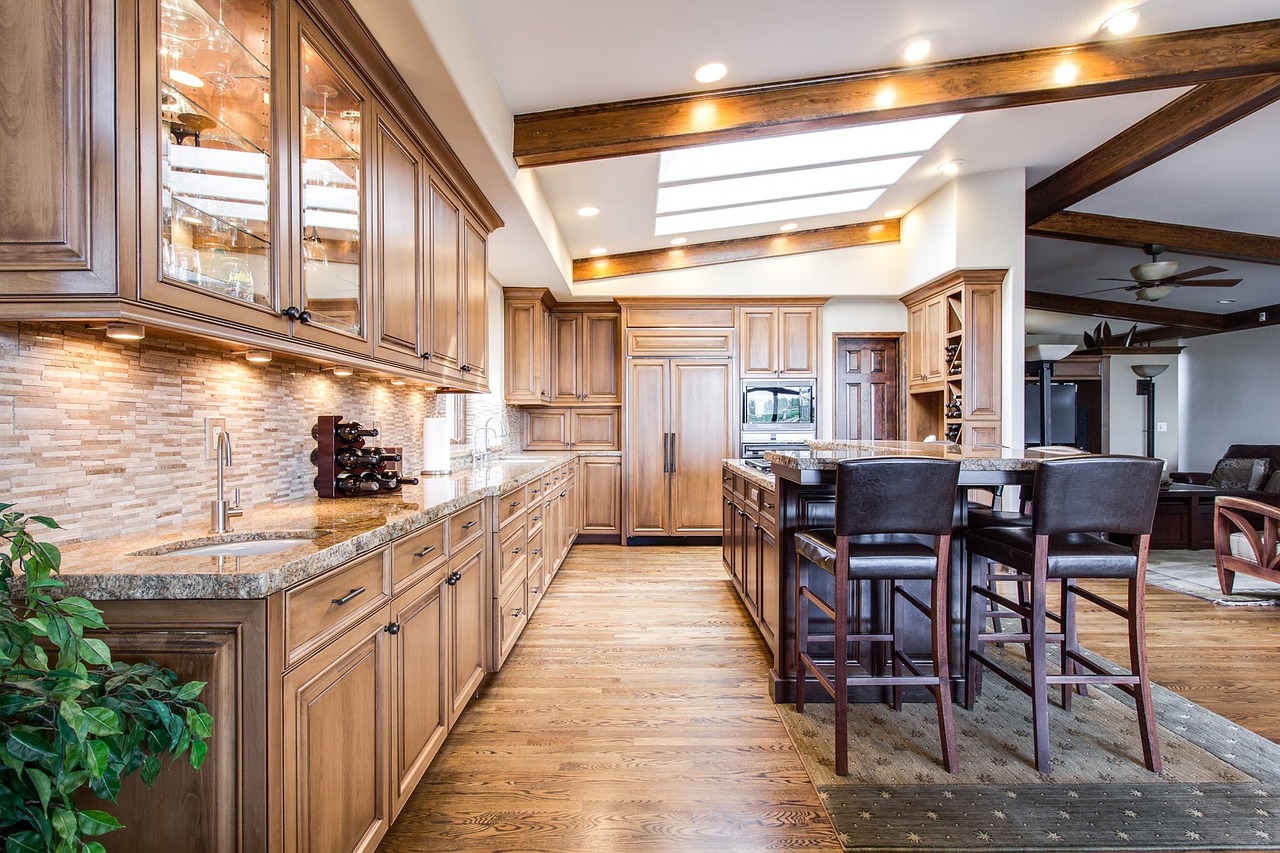 Does Homeowners Insurance Cover AirBnB/Short-Term Rentals?

Airbnb is one of the most popular short-term rental platforms with over 500 million arrivals since its creation in 2008. In fact, 2 million people stay in Airbnb's each night around the world.
With the average short-term rental owner making over $900/month, it certainly has business appeal. While the benefits of making money on the side with your home is great, it's also important to stay protected. If you're a homeowner, that means making sure you have the right insurance policy to protect you, your home, and your belongings.
Will My Homeowners Insurance Policy Cover Me?

Most likely, no. At least, not without a few adjustments first. Homeowners insurance policies are crafted with the notion that you are either buying a home and living in it or renting it out to someone long-term. Both these scenarios pose significantly less risk than renting your house out to multiple people.
Why?
Strangers pose unpredictable risks. They are unfamiliar with your home and more likely to experience injuries on your property, not realize when something is off, and unlikely to know how to mitigate the damage. They're also unpredictable. They may
light the place on fire
experiment with illegal substances
conduct illegal business
use the bathroom... not in the bathroom


They're not always trustworthy. While you may not typically steal from yourself, they might become rather attached to some of your prized belongings and take them home as mementos of their stay.
With more risk, comes the need for more coverage and a different pricing model.
What Happens If I Don't Get a Short-Term Vacation Rental Insurance Policy?

That won't end well. Your policy is specifically written with an idea of how you will use your home. If you violate that intended use, then you risk having your whole policy voided. And if something happens (a fire, storm, etc.), you could be left paying for all the damages out of pocket.
Doesn't Airbnb Provide Insurance Coverage?

Yes. Airbnb has a policy it offers to protect hosts from damages and liability. However, it's not a homeowners insurance policy. So, you can't rely on it as one. If something happens to your home outside of that policy's coverage like home is vacant and a pipe bursts, flooding your living room, you'd be paying for the damages.
What Type of Homeowners Insurance Policy Do I Need?

This depends because there are several different scenarios that require different actions on your part. Each one depends on the extent of which you plan on using your home as a short-term vacation rental.
One-time rental: Ed Sheeran's coming to town. Hotels are fully booked. Hostels booked. So, you decide you want to rent out a few spare bedrooms. Typically, all you need to do is contact your homeowners insurance provider and let them know. They often make one-time exceptions.
Somewhat frequent rentals: If you only want to rent out your place when you go on vacation, then you can usually purchase an add-on for your policy that covers infrequent short-term vacation rental use of your property.
Continuous home rental: If you've been bitten by the Airbnb bug, and you're ready to become a home-prenuer, then you need to check if your current carrier offers a home-share endorsement or short-term rental endorsement. If not, you'll need to find a new carrier.
What Types of Homeowners Insurance Coverage Do I Need?

Whatever policy you pursue, you need to make sure it covers these three areas:
The Structural: Damage to your home by renters may not be very common with short-term vacation rentals, but home damage still happens. Your policy needs to cover any damage to the structure of your home.
Liability: If someone slips and falls in your home and gets injured, they could sue you. You'll want to make sure you have plenty of liability insurance to cover you.
Your Belongings: You'll need to make sure your belongings remain protected in case someone breaks or steals them.
Which Homeowners Insurance Carriers Cover Short Term Rentals?
Short Term Rental Endorsement Offered
Liberty Mutual
Plymouth Rock
Allstate
Erie
Foremost
American Family
Lloyds

Always Contact Your Homeowners Insurance Company About Changes

One of the easiest mistakes to make is not talking to your provider. Your insurance company may have you purchase an add-on, recommend a different policy, or not cover your house at all if you decide to run an Airbnb. However, with over 150 million people using Airbnb and over 660,000 listings in the US alone, many homeowners insurance understand that its popularity will only continue to increase. As a result, more and more insurance companies are offering a home-share endorsement or short-term rental endorsement.
At your service,
Young Alfred