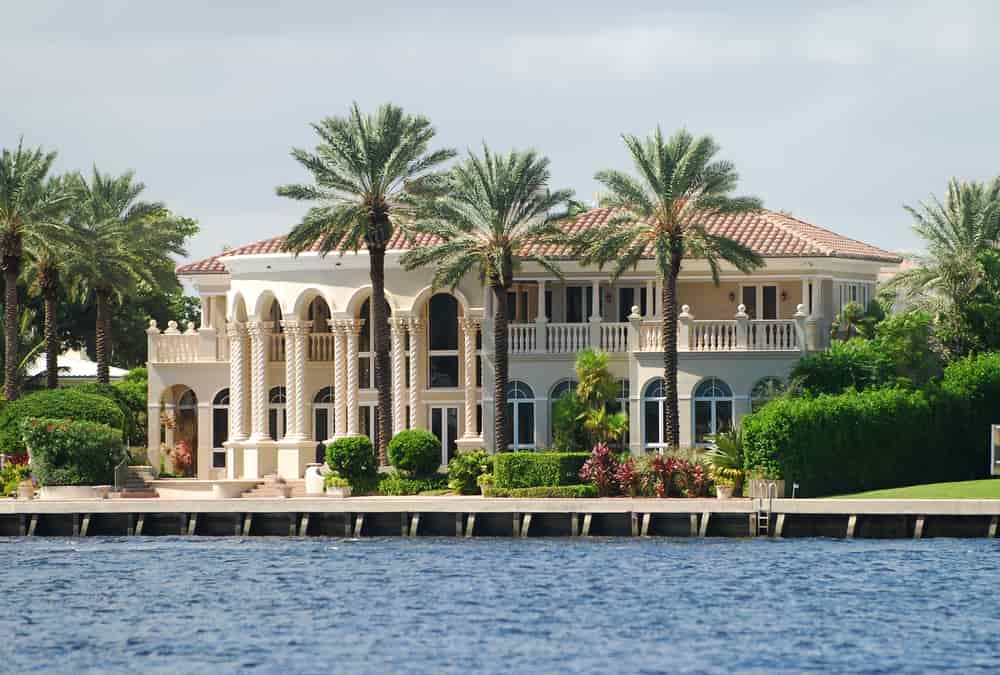 Homeowners Insurance in West Palm Beach
West Palm Beach is a beautiful, prestigious place to live or have a vacation home in Florida. Home to 36 neighborhoods, its allure combined with its pristine beaches, makes it a prime target for hurricanes and some of the highest homeowners insurance premiums in the United States. Here's what you should know when shopping for homeowners insurance in the West Palm Beach area.
Natural Disasters in West Palm Beach
Although there have been 14 deadly hurricanes within 50 miles of West Palm Beach over many years, including three recent major hurricanes (Matthew, Irma, and Dorian), all have missed West Palm Beach. Yet, even storms 20 and 30 miles away can have devastating effects. Carefree Theatre, an art-house cinema in the historic Flamingo Park district, was severely damaged by Hurricane Wilma.
And, during Hurricane Dorian, Palm Beach County ordered mandatory evacuations for Zone A and B. So, even with West Palm Beach's lucky streak, the impacts are felt by many.
Hurricane season starts June 1 and ends November 30, and August through October are the peak months. One in every 15 insured Florida homes files a claim from a catastrophe every year. Are you ready?
Homeowners insurance in West Palm Beach is undoubtedly impacted by FEMA flood zones, among other things. Know your flood zone; you'll know when and where to evacuate and how it influences your home insurance premiums. Those things depend on your home's flood zone. Curious?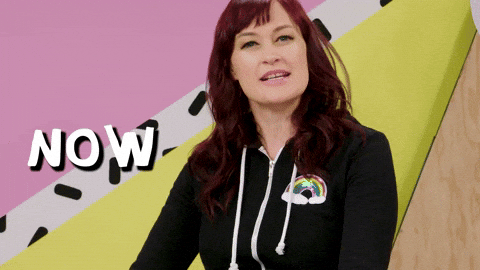 Of course, you are. You can check; enter your home address on this FEMA map or the Palm Beach County Flood Zone Determination System to find out. You can also call the West Palm City government office at (561) 805-6705 for help determining:
in which flood zone you live
if its at risk for coastal erosion
if your property has flooded in the past
if you live in a protected natural floodplain area
How Much is West Palm Beach Home Insurance?
The average cost ranges from $1,760 - $7,098 per year. For expensive homes with high replacement value coverage, premiums can be up to $26,000 per year. Here is a useful chart to check insurance premiums.
You may qualify for special rates. West Palm Beach participates in the Community Rating System, which means you get a discount. Also, electronic security devices, bundling your home and auto insurance, and other factors can lower your premiums.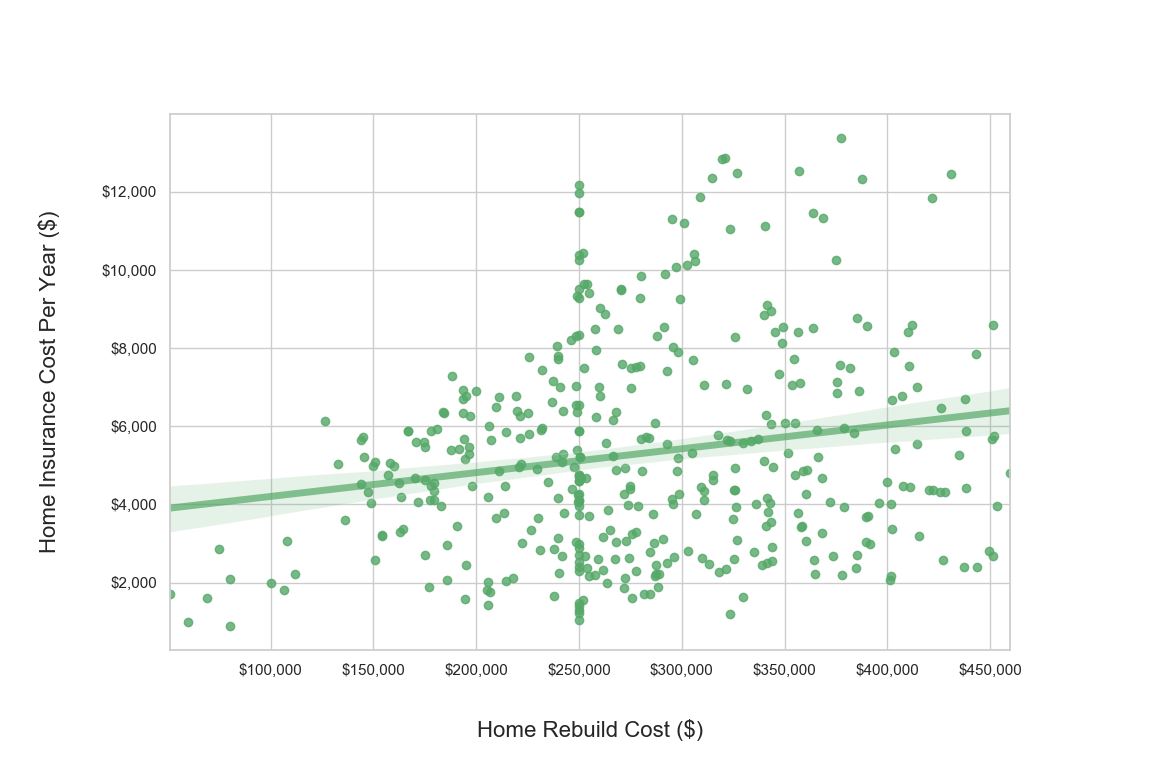 Home insurance rates data generated from the following zip codes: 33401 33402 33403 33404 33405 33406 33407 33408 33409 33410 33411 33412 33413 33414 33415 33416 33417 33418 33419 33420 33421 33422
What's Unique About West Palm Beach Homeowners Insurance
Insurance Coverage
Standard homeowners insurance policies don't cover flooding, so you'll need to buy flood add-ons. Also, parts of West Palm Beach, especially the coastal areas, are in FEMA high-risk flood areas, which are subject to mandatory National Flood Insurance Program (NFIP) flood insurance, a government program. We recommend having both if you can afford it. You can get a wind and flood add-on and NFIP West Palm Beach Homeowners Insurance quote here.
Wait Periods
Make sure you protect your home all year round, and especially during hurricane season. There is a mandatory 30-day waiting period before your wind and flood insurance kicks in, and it must be in place before the hurricane season starts. So, be sure to sign your policy and make a payment by the end of April. The season runs June 1st to Nov 30th.
What Influences Insurance Plan Premiums
To determine your premiums, insurance companies consider the value, size, and location of your West Palm Beach property. Swimming pools, diving boards, trampolines, certain dog breeds, solar panels, roof shape and age, age of your home, prior claims, and other factors increase risks and therefore increase premiums.
And, security systems, good credit, and other things you'll find in our 30 Ways To Save Money On Homeowners Insurance article can help lower your rates.
Construction
Impact-resistant roofing, windows, doors, and a myriad of other things will decrease your aggravation and costs in the long run, and it may score you a discount on your premiums. When remodeling, always get a permit with the city to ensure your contractor is following proper regulations. Keep your storm drains and gutters free from blockage.
Coverage Options
Having independent insurance for personal property like jewelry and furs is an essential consideration for your high-value property. And, as mentioned above, you will need separate wind insurance and flood insurance that can be add-ons to your homeowners insurance policy or independent policies. Also, insurance replacement vs. actual value is a significant factor.

Also, be sure to ask about purchasing sinkhole coverage, most standard policies exclude it.
Storm Evacuation
Most standard homeowners insurances in Florida cover Additional Living Expenses (ALE) during the time you evacuate from your property. So, it is an item you want to scrutinize while you are gathering home insurance quotes. Evacuations are often mandatory, and you'll want an extended stay to be hassle-free.
If you decide to rent during an extended evacuation period, consider getting renters insurance.
Wrapping Up

Buying home insurance in West Palm Beach, Fl doesn't have to be challenging. We can make it easy.
We can help. We won't spam you with calls from 20 insurance agents. You can quickly get online quotes from many insurance companies; we'll scan for all possible discounts, you compare the quotes, and never speak to a salesperson.
If you do want to talk, of course, we'll help via chat, email or a call. Just let us know. Nice, right?
Your home is the most significant part of your net worth, and you should have homeowners insurance to protect it against all possible dangers. So, give it a try.

At your service,
Young Alfred