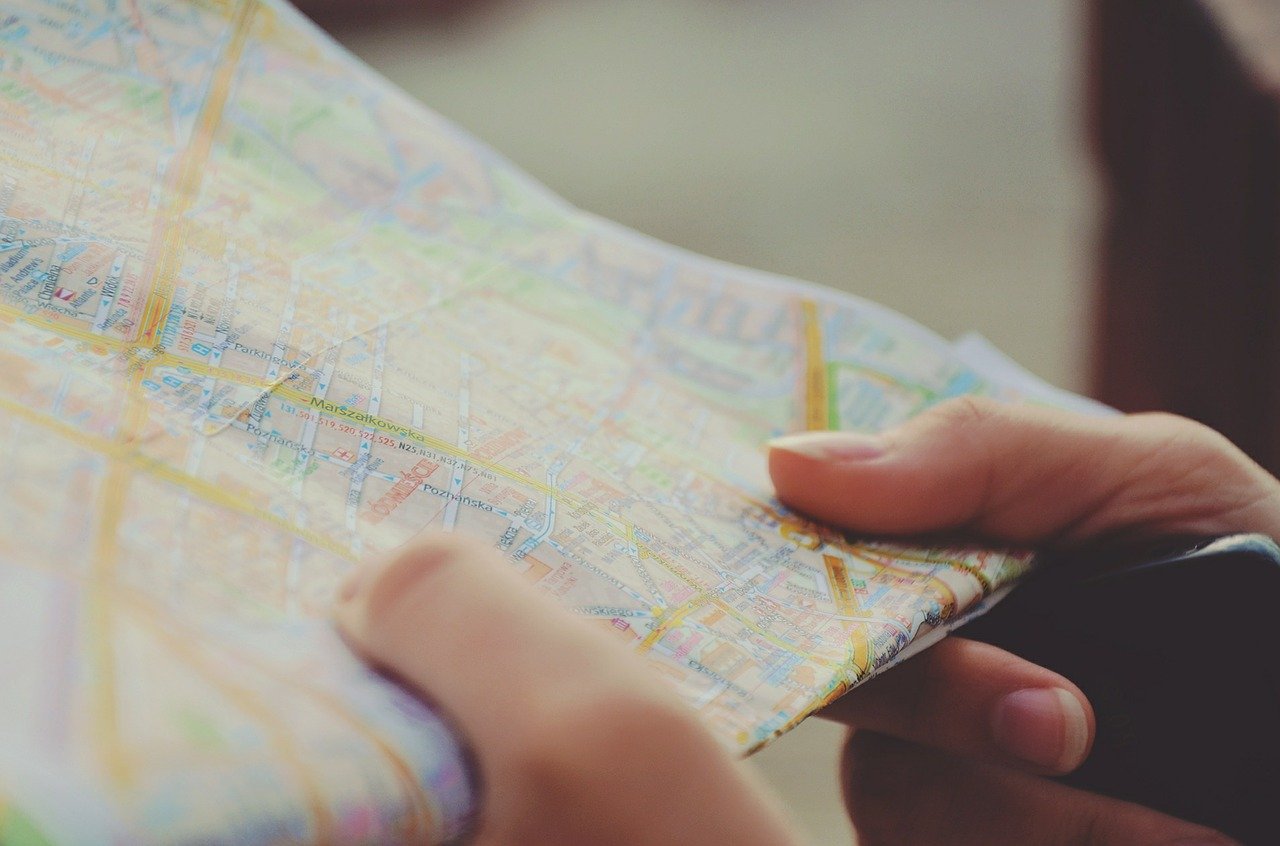 How To Buy Homeowners Insurance - An Expert Guide
Home insurance is a complicated product with plenty of FINE PRINT to understand before you buy. Most home insurance shoppers fall into one of two categories:
Purchasing a new house and need to secure home insurance for closing. Often told by their real estate agent or mortgage lender/loan officer.
Switching home insurance due to an unsatisfactory claims experience, facing an increase in price, or receiving a non-renewal notice from their current carrier
Whether you are buying home insurance for the first time or switching policies after 30 years, you will find our step by step guide on how to buy the best home insurance useful and insightful!
Step 1: Select the Right Type of Policy

There are many other types of insurance for your property depending on how it is built and how it is occupied:

Step 2: Understand Coverage Requirements
If you have a mortgage, your lender will require you to have homeowners insurance. While there are many types of coverage in a home insurance policy, the big three are your home, your belongings, and your liability.
House Structure: Get Replacement Cost



The first line in your home insurance policy is usually called Coverage A: Building/Dwelling Coverage. The coverage amount is the value to rebuild your home from the ground up. Rebuild costs are not the same as the market value of your home. Imagine your home burns to the ground. The insurance company will rarely write you a check to purchase a similar home elsewhere. Instead, they will require you to rebuild a similar style home. Replacement cost is the estimated cost to rebuild your home, including labor, materials, construction permits, etc.

Personal Property: Included, but check sub-limits

In your home insurance policy, you will likely see a line called - Coverage C: Personal Property. What is personal property?

Think of picking up your home, turning it upside down, and shaking it like a present. Everything that falls out is personal property. What they don't tell you is that most homeowners policies have special sub-limits for about 13-15 categories of your property:



The sub-limit on jewelry means you only have coverage up to $1,500 for jewelry theft or up to $1,500 for damaged computer equipment. You can add on more coverage in any of these categories, for a price. For jewelry, if you have high-value items, like an engagement ring, you need to schedule the item separately.

Personal Liability: Lawsuits

In homeowners insurance, Coverage E provides personal liability coverage. In America, we take pride in the right to sue anyone for anything. Josh might be your best friend today, but see what happens when he slips on the ice in your driveway and can't walk for three months. Hopefully, you are never on the receiving end of a lawsuit, but just in case, make sure you have liability coverage to protect your entire net worth. If you have more than $500,000 in net worth, look into buying an umbrella policy - super cheap for the extra protection it provides. Think of "net worth" as everything you own, not counting your primary home and retirement accounts.

Perils: Covered vs. Excluded

Homeowners insurance covers many perils, but not everything. Here are the most common claims that are covered:



You can purchase coverage for specific perils not covered by default for extra premium:



and some perils can never be covered



Your Roof: How is it Covered?

You should update an asphalt shingle roof once every 20 years. If you have an older roof, your home insurance may only cover the roof at Actual Cash Value (ACV). A fancy way of saying you aren't getting a full reimbursement to put on a new roof in a claim scenario. Say your roof is 19 years old, and you have a hail storm that damages the roof to the point that it needs a full repair. The insurance company is not going to cut you a check for a brand new roof if it is covered at ACV, because you were going to have to replace the roof in the next five years anyway. They will give you a check that represents the remaining useful life of your roof. If the roof is 19 years old, has a 25-year useful life, costs $15,000 to replace, and you have a $1,000 deductible, you are only going to get a check for (25-19)/25*15,000 - $1,000 = $2,600. If your roof is covered at Replacement Cost, you are getting a check for $15,000 - $1,000 = $14,000. In this common example, the Replacement Cost Coverage on your roof was worth an extra $11,400. Check how your roof is covered when getting quotes.
Step 3: Get Home Insurance Quotes
Now that you're an expert on home insurance coverage, it's time to go shopping! Shopping for home insurance can be confusing. There are many ways to find quotes, but no matter what path you take, you will eventually end up at a home insurance agent (like me). No one can sell you insurance if they are not licensed. There are many lead generation sites out there that advertise the ability to compare quotes, but in reality, they cannot sell you insurance without an insurance license. They can sell your information to licensed insurance agents or insurance carriers, though. If you like online shopping (we do!), always check that the website you are using is a licensed insurance agency or carrier before submitting your personal information.
While 90% of homeowners start their insurance shopping online, the majority end up finalizing the purchase offline. Here are the three ways you can buy your homeowners insurance:
Pros
Cons
Where
Online

Fast, Efficient, Chat, Competitive Price

No Face-to-Face

Young Alfred

, Hippo, Swyfft
Over the Phone

Easily Ask Questions, Competitive Price

Slow, Requires Phone Call

GEICO, USAA, Liberty, Farmers

In-Person

Face to Face, Relationship

Slow, Schedule Interview, One Price

State Farm, Allstate
You also can choose which type of insurance agent you would like to work with:
Independent Insurance Agent - These insurance agents work with many different insurance carriers and can provide multiple options (usually 5-25) for customers looking for a quote. Independent insurance agents can shop around and customize your package in more ways because they have more product offerings at their fingertips. They are usually a little more "insurance savvy" than their counterparts below. Their independence can be your greatest asset in finding fair and affordable coverage. Hundreds of insurance companies work with independent agents.
Captive Insurance Agent - Captive means they work for a single company. They can only offer you one option for coverage. The price may be competitive, or it may be overpriced, but it is their only option, so they have to sell it! On the plus side, captive insurance agents will be intimately familiar with the product offered by their specific company. The four large remaining captive carriers are State Farm, Allstate, USAA, and Farmers.
Step 4: Cost of Homeowners Insurance

Many factors affect the cost of homeowners insurance, but the location is probably number one. While the average homeowners premium in the US is $1,211/year, the average homeowners premium in each state can vary dramatically:
| | |
| --- | --- |
| | Average Cost |
| Louisiana | $1,968/year |
| Florida | $1,951 |
| Texas | $1,893 |
| Oklahoma | $1,885 |
| Kansas | $1,584 |
| Rhode Island | $1,551 |
| Mississippi | $1,537 |
| Colorado | $1,495 |
| Massachusetts | $1,488 |
| Nebraska | $1,481 |
| Connecticut | $1,479 |
| Alabama | $1,433 |
| Arkansas | $1,373 |
| Minnesota | $1,348 |
| New York | $1,309 |
| Missouri | $1,285 |
| South Carolina | $1,269 |
| Georgia | $1,267 |
| North Dakota | $1,253 |
| South Dakota | $1,202 |
| Tennessee | $1,196 |
| New Jersey | $1,192 |
| Montana | $1,174 |
| Wyoming | $1,156 |
| Kentucky | $1,109 |
| Hawaii | $1,102 |
| North Carolina | $1,086 |
| Illinois | $1,056 |
| Maryland | $1,037 |
| New Mexico | $1,017 |
| California | $1,008 |
| Indiana | $1,000 |
| Virginia | $999 |
| New Hampshire | $972 |
| Iowa | $964 |
| Alaska | $959 |
| Michigan | $942 |
| West Virginia | $940 |
| Pennsylvania | $931 |
| Vermont | $918 |
| Maine | $882 |
| Ohio | $862 |
| Washington | $854 |
| Delaware | $833 |
| Arizona | $825 |
| Wisconsin | $779 |
| Nevada | $755 |
| Idaho | $730 |
| Utah | $692 |
| Oregon | $677 |
Source: Insurance Information Institute
Step 5: Understand Coverage
Customize. A lot of people miss this step, but it is crucial. Once you have a quote that you like, play around with the deductibles and add-ons to customize the coverage and price to your liking. At Young Alfred, our average carrier has 1,474,560 policy combinations you can choose from on your homeowners insurance. While no one has time to review a million options, try at least considering the following nine big ones before clicking buy:
Deductible (aka AOP Deductible): The deductible you will pay out of pocket before the insurance company pays for damages. Most common deductibles are $500, $1,000, and $2,500.
Wind/Hail Deductible: wind and hail claims are the most common homeowners claims, so it is no surprise that carriers will give you a discount by raising this deductible. Just know you are increasing the deductible on your most likely loss scenario. The most common deductibles here are 1% and 2%, where the percentage applies to your Coverage A: Dwelling/Building limit. So if you have $300,000 in coverage on your home and a 2% Wind/Hail Deductible, that means if you have a $10,000 wind claim on your roof, you are paying for $6,000, and the insurance company only pays $4,000.
Hurricane Deductible: this is more relevant for the coastal states - Florida, Texas, Alabama, Georgia, North Carolina, South Carolina, Mississippi, Louisiana, New Jersey, and some areas of Virginia, New York, Maryland, and Connecticut. The most common deductibles here are 1%, 2%, 5%, and 10%. If you can avoid it, please don't buy the 5% and 10% deductibles unless you can brush off a 5 figure hit to your bank account.
Water Backup Coverage: recommended coverage by Young Alfred. Water backup coverage will protect against the backup of water through a drain or faucet in your home. Water backup is not a covered peril by default in most home insurance policies.

Additional Jewelry Coverage

/Computer Coverage:

Certain categories of your personal belongings have special sub-limits. You can add-on coverage on a per-item basis (schedule an engagement ring - needs appraisal) or on a blanket basis (add $6,000 in coverage for computers - no appraisal unless one item is over $5,000).

Identity Theft Coverage

: With cybercrime on the rise, identity theft can be an affordable add-on to help with the restoration of your credit/identity in a hacking scenario. Identity theft coverage will not reimburse monetary loss from the actual crime, but cover fees in reasonably restoring your identity.

Water Damage Coverage

: Most people get this included by default, but areas along the coast, and especially older homes, often only get $10,000 in coverage or none at all. If you are in Texas or Florida, pay close attention to this coverage.

Equipment Breakdown

: Helps with HVAC repairs if something breaks down during its useful life. It does not cover normal wear and tear of your HVAC equipment.

Service Line

: If a city water line under your front yard breaks, it is technically on you to fix it (as it is your property). Service line coverage is not included in your standard homeowners policy unless you add it on with Service Line Coverage.
Step 6: Ask for Discounts!
Any insurance agent worth their salt will include all discounts available from the start. Common discounts available to homeowners are:
Smart Home Discount
Bundle Discount (if you also purchase an auto policy)
Paid-in Full Discount
Advanced Shopper Discount
Security/Fire Alarm Discount
Senior Discount
Retired Discount
New Home Purchase Discount
Roof Update Discount
New Construction Discount
Storm Shutters Discount

Step 7: Pay for Home Insurance
You got your policy and are ready to buy! There are three ways to check out:
Pay with Mortgage/Escrow (most common) - you can buy home insurance with just

- Your Mortgage Loan #
- FULL LEGAL NAME of your Lender
- Lender Address

Example:
#421275329623398
My Mortgage, Inc. ISAOA/ATIMA
550 Mortgage Lane
City, ST 00000

The above is a commonly formatted mortgagee clause. You can ask your lender/loan officer for it and buy the policy with only these pieces of information. Make sure to set your start date to line up with the closing of your new home purchase.

Pay with EFT (Checking Account) - this is a standard no hassle/low fee way.

Pay with Credit Card - while you will get those points, you also may get some extra fees. Some carriers do not charge credit card transaction fees, but the majority do, so it's better to choose option 1 or option 2 above.
The Final Steps
Once you purchase, you aren't done. You still need to sign your application. The signed application is what the insurance company keeps on file to show you have entered into the agreement and have provided accurate information. If you are paying with escrow, it is up to your title agent to make sure the bill gets paid. If you are paying via credit card or EFT, it is up to you. And of course, read up on how to ace your upcoming home inspection.
Congrats on being a homeowner. Hopefully, my guide helped you understand how to buy home insurance. If you're looking for top quotes in your area, I'm the home insurance expert. Happy to help!
At your service,
Young Alfred