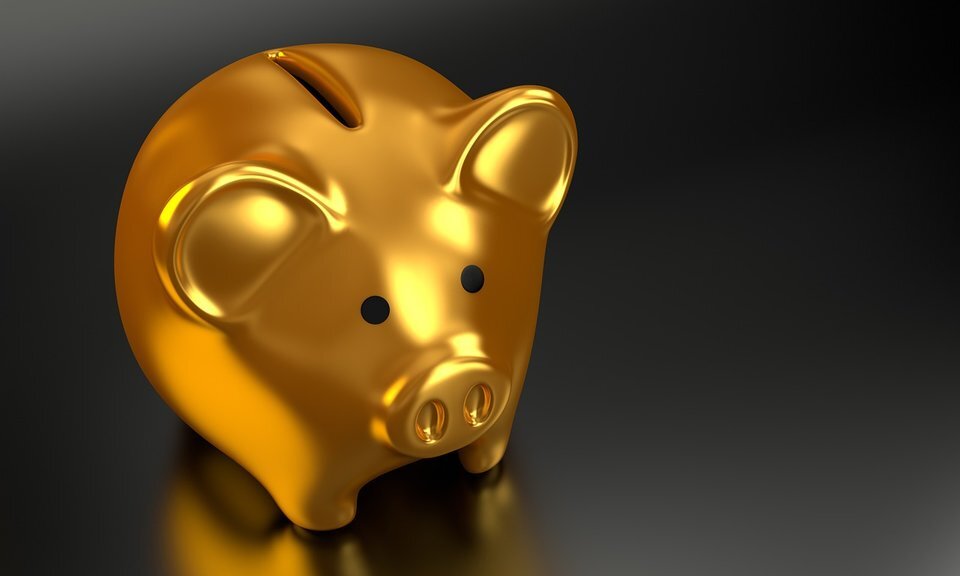 9 Major Factors That Determine the Cost of Home Insurance
Here's a quick look at the 9 main factors that determine the cost of your home insurance:
Roof Shape and Recent Roof Updates
A significant factor driving your home insurance premium is your roof shape and age. Flat roofs are more expensive to insure. If your most recent roof update was over 15 years ago, carriers will charge more today. The age of the roof can also determine how your roof will be replaced in a claims scenario: Replacement Cost or Actual Cash Value. A roof covering older than 20 years leaves carriers worried they will be paying for a brand new roof next time the wind blows. There are exceptions though, and certain roof materials last longer than your standard asphalt roof:


| | |
| --- | --- |
| Roof Material | Useful Life |
| Asphalt Shingles | 20 years |
| Clay Tile | 100 years |
| Slate Shingles | 100 years |
| Metal Roof | 30-50 years |
| Rubber Roofs | 40 years |
| Concrete Tile | 100 years |
| Built-up Roofing | 15-30 years |
| Membrane | 20-25 years |
| Wood Shingles | 25-40 years |
| Rolled Roofing | 5-8 years |

The Home's Age
Home insurance companies will charge more if your home was built more than 40 years ago. Older construction can be more prone to issues, and legacy materials are often harder to replace. Around 40 years, the home requires certain core services to be updated: HVAC, plumbing, electrical, and wiring. Responsible homeowners choose to get the systems that need it updated, and others do not. Water boilers are one of the most common sources of water damage claims in basements. Many of these issues can be prevented with proper maintenance, but insurance carriers know that not everyone has time for that. For vintage-style homes, find affordable savings by purchasing an HO8 policy for functional replacement cost on your home. You won't get the same materials if you need to replace the floor or wall, but you will save a lot on your home insurance.
Your Location
If you are within 5 miles of the coast, you are going to see a coastal surcharge, and certain carriers will not even quote coverage. On the flip side, homes positioned near fire stations are comparably cheaper to insure. You can't always choose your home location. Still, you can improve your chances of finding affordable coverage by using a sophisticated insurance marketplace like me to find the best price options.
The Construction Material
Brick, wood, adobe, pick your favorite material. Just don't pick wood - log cabins burn fast and are very hard to insure. In areas prone to high windstorm, having a concrete, masonry, or brick veneer construction will always stand up to wind better than frame construction. In hurricane-prone areas, insurance companies charge more to insure a frame home.
Your Credit Score
As with most financial products, higher credit scores earn more discounts while lower scores can require more money upfront and result in a higher premium. If you were wondering, getting insurance quotes do not affect your credit score.
Frequency of Claims
No claims in the last 5 years are great. One claim is OK. If you have 2 or more, you are going to be charged extra by the insurance company. Certain claim types matter more than others. Water-related claims, theft, and liability claims are high penalty claims and will cause your future premiums to go up or for you to lose coverage altogether. In general, try not to file a claim unless it is 2x-3x your deductible.
The Deductible
Home insurance providers slash premiums by upwards of 15% for customers with higher deductibles, so compare the difference in price between a $500, $1,000, and $2,500 deductible policy. In coastal regions, there are often separate deductibles for wind, named storm, or hurricane damage.
Home Security System
Homes with security systems or other smart home devices are less likely to see a burglary claim. Simple enough. You can expect discounts to range from 2% to 10% per year for having an approved security system that protects your home.
Preventive Maintenance
Home improvement projects are great. Clean your gutters, update your roof, and get your heating unit checked from time to time. Carriers often give discounts if your Heating, Electrical, or Wiring have been updated recently. (more relevant for older homes)
Bonus: High-value items. Homeowners who own valuable items such as expensive jewelry or an art collection will likely have to schedule additional coverage, which is insurance lingo for more coverage, more money. Here are the standard sub-limits for special item categories: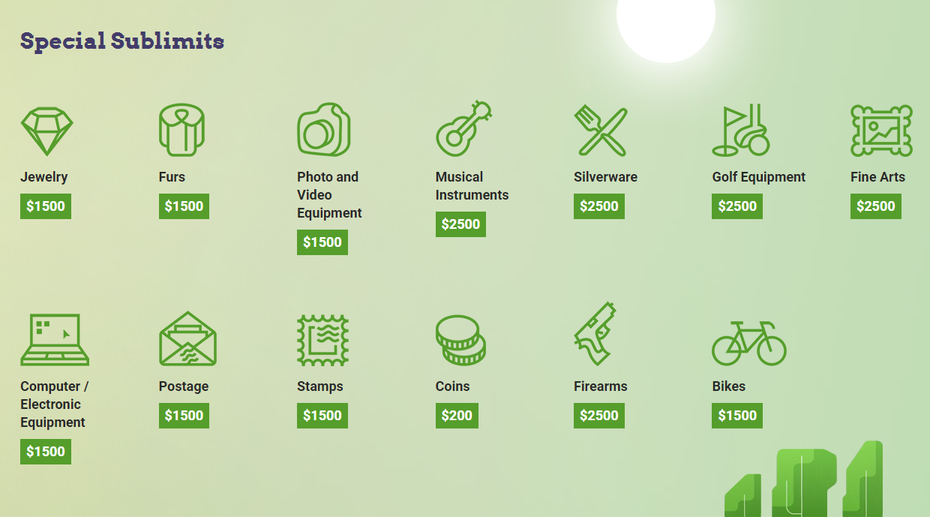 Those 9 factors have a tremendous impact on the cost of your home insurance. Happy shopping!
At your service,
Young Alfred